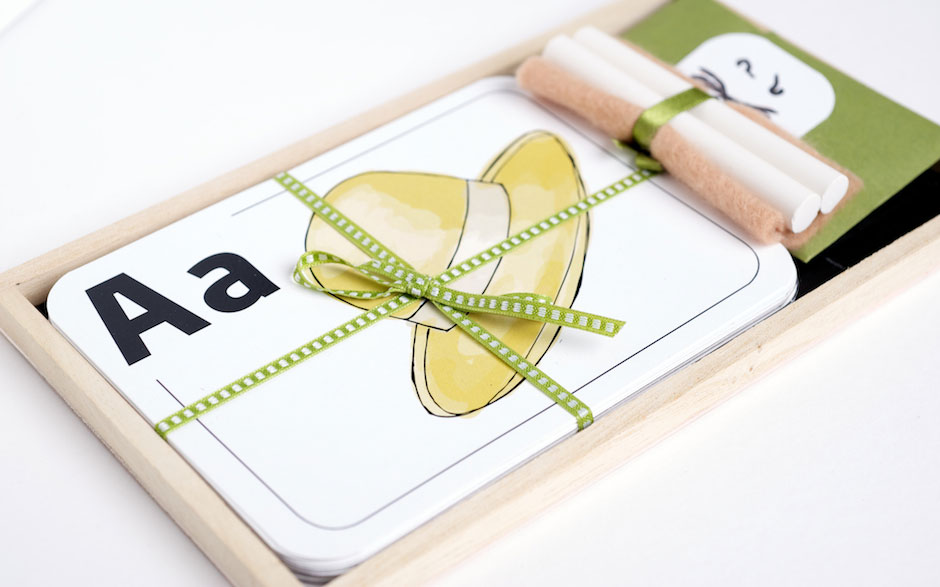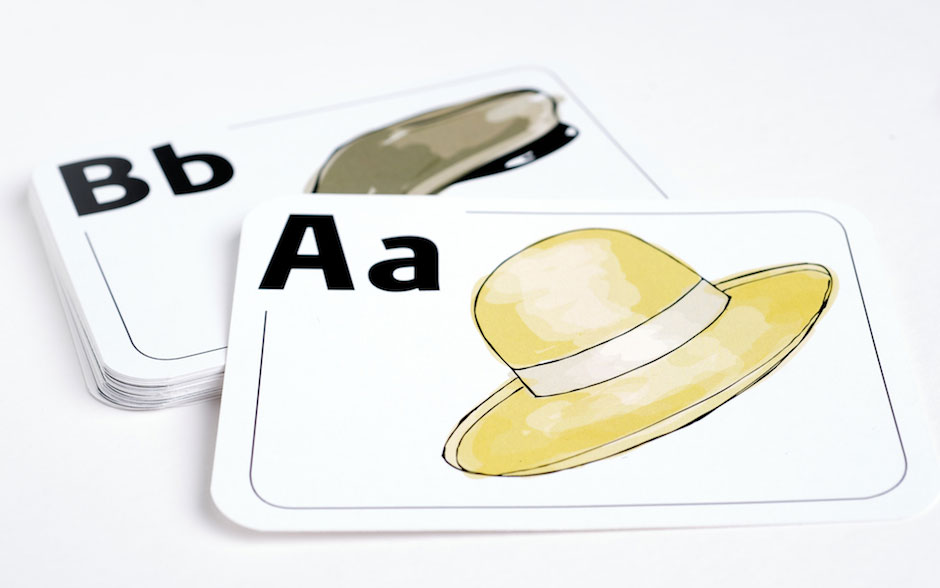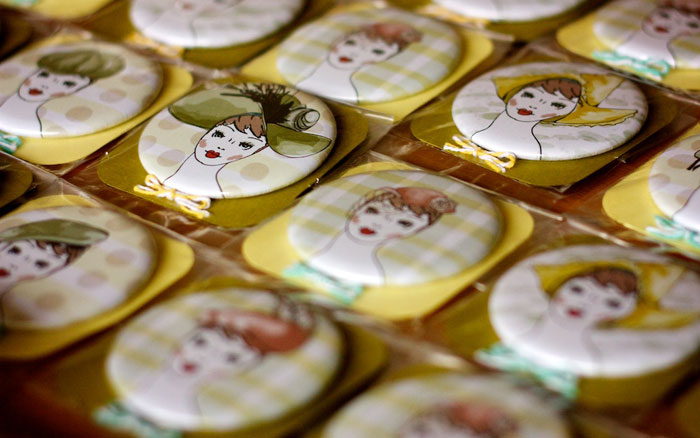 The goal for this self-promotional piece was to create something that is interesting and well executed to send to potential employers. It was meant to highlight my own personal style.
Each alphabet card has a hand-drawn illustration of a hat that corresponds with its letter. The cards can be used as decoration in an office or home setting, which is outlined on the enclosed instruction card. The piece also includes supplies to hang the cards. The box itself converts into a chalkboard, to complete the set and carry on the themes of craftsmanship and whimsy.
I also created a set of personal hand-mirrors featuring some of my favourite hats, which were then given out as gifts for christmas.
The hat project was taken a couple of steps further – I created a simple app with a software developer for Android, which can be downloaded here.